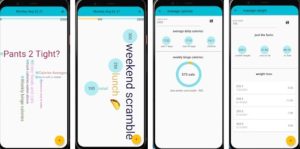 2Tight is a calorie tracker! With this app, it's easy to see what food you're consuming and how many calories are in them. It tracks the calories eaten by day, month, or even year. This can be used in conjunction with dieting to track one's caloric intake.
This app makes it painless to keep track of calorific consumption.
The app doesn't have a calorie database so you need to input calories of what you ate yourself.