A collection of UI Kit.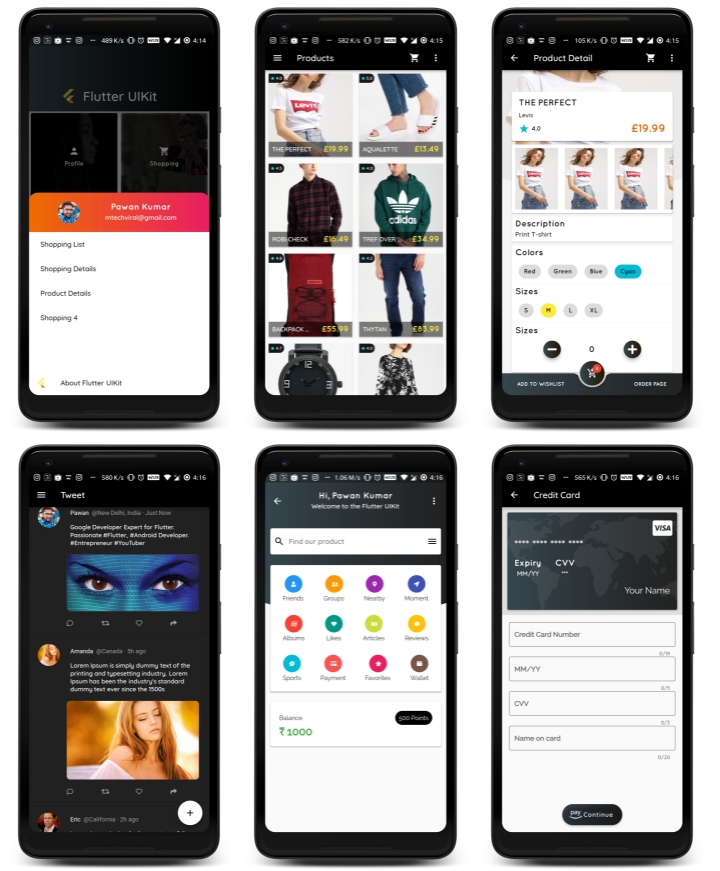 The ultimate collection of app UIs is here. This project takes care of the UI with well-organized and clean code, presenting just the best for you to get your development going faster. You don't want to be overwhelmed by low quality templates – Flutter UI Kit has got it covered!
Flutter UIKit is a well-organized, high quality, versatile Flutter template for mobile and desktop that illustrates just how to build a top notch app with no confusion or scrambling.
The goal of this project is to provide the ultimate collection of real-world app's design, all in a good app structure and a clean, well-organized Flutter codebase. You'll find well-organized, creative, and beautiful Flutter UI templates in iampawan 's Flutter UI Kit.