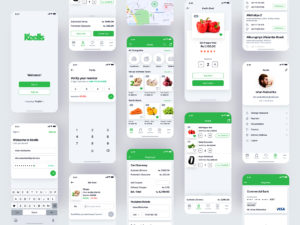 leoelstin's UI Kit is result of an Udemy course with leoelstin's own enhances.
With leoelstin's UI Kit you can build your own grocery app or wallpaper app on the go! This kit gives access to all components and many different screens so that you don't have to focus on building everything yourself. Cool right? You may now start stocking up at the store with confidence; if not for food then for bragging rights.
The leoelstin's UI Kit is based on a course from Udemy, so you know the dev knows what she's talkin' about. It currently includes grocery app ui and wallpaper app ui, but who knows – there might be more in the future! Oh yeah, did we mention that Fancy Bottom Bar?