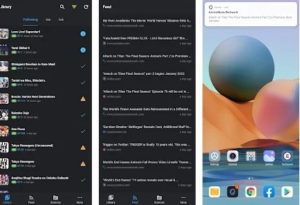 Quantz is an Anime app which notify its uers about latest news and episodes.
Quantz is a new Flutter app for anime fans. It notifies you of latest episodes, let's you follow series and news sites to get the most out of your love for Japanese animation.
Users can have a sub or dub for whichever they prefer, find information on ongoing or upcoming shows, get notified with Chinese series as well.
News updates are also in Quantz like anime and manga news updates where it will make it convenient for you to track your MAL episode list if you are on the site already.
With MyAnimeList integration, Quantz will make it convenient and simple for all MAL users to track episode updates from their favorite shows as well!
The app will notify you based on your taste preferences not only through what's trending but also tell you about soon airing second season anime you might want to try out too.